NP Now is The Nurse Practitioner Search Firm, located in Charleston, South Carolina serving clients in all 50 states.
We recruit Nurse Practitioners and Physician Assistants for permanent placements in all clinical settings.
Founded in 2012, we permanently place more Nurse Practitioners than any other search firm in the USA (#1 NP search firm)
We match candidates in their niche medical specialties. Because we focus on NP and PA careers, we are able to make precise matches very quickly.
About NP Now
2 out of every 3 candidates submitted results in an interview.
80% of all offers made to a candidate results in acceptance.
Over 60% of the people we placed 3 years ago are still at the company we placed them.
3 Year Protection/Replacement program on all NPs and PAs placed.
We're experts at finding people for remote locations and unique specialty combinations.
Creator of 'The 3:20 Guarantee' –We guarantee to have at least 3 hirable candidates to you within 20 days.
Average time to get a candidate truly vetted and submitted is 7.3 days.
NP Now Core Values
RESULTS – We deliver! We are only as good as our word.
SERVE – We Serve our clients and candidates as well!
EMPATHY – We treat people how we would want to be treated if we were in their shoes.
URGENCY – Qualified searches are always urgent!
REFINEMENT – We are always improving ourselves personally as well as all of our business processes.
Niche Medical Practices Served Includes:
Adult Medicine
After Hours Clinic
Assisted Living
Behavioral Therapy
Cardiology
Cardiovascular
Emergency Room
ENT
Family Practice
Gastroenterology
Hematology
Home Health
Hospice
Hospitalist
Inpatient Acute Care Hospital
Internal Medicine
Mental Health
Midwife
Neonatal
Neurology
Obstetrics and Gynecology
Occupational Health
Oncology
Orthopedics
Otolaryngology
Pain
Palliative care
Primary Care
Psychiatry
Rheumatology
Skilled nursing
Surgery
Urgent Care
Women's Health
NP Now Connects People That Save Lives
Meet the people that make it happen:
David Wolfe
Owner & CEO
David's vision for the company is to make NP NOW, LLC the absolute best source for healthcare groups to find the best Nurse Practitioners or Physician Assistants quickly.  His main role is finding new healthcare groups to recruit for, coupled with recruiting NPs & PAs and implementing the best overall strategies for the company.
David grew up in Tucson, Arizona and credits his college baseball playing and coaching background with the competitive drive he brings to the recruiting market.  He is married to Michelle and they have 5 kids.  David enjoys vacations to the mountains of NC with his family, finding the best barbecue around and kayaking.
Contact David at david@npnow.com or 843-718-1777.
Monica Erán
Marketing Director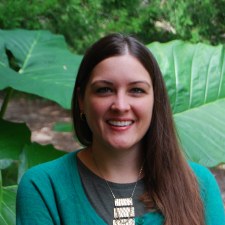 Thanks to an eye for detail and a love of the written word, she keeps the flow of information going behind the scenes.  Whether posting new jobs or communicating with human resource personnel, Monica enjoys connecting people with each other and with the right solutions.  A Floridian born and raised, she earned a Masters in English from the University of Florida shortly before marrying her husband Andrés.
When Monica Eran joined NP Now, LLC- she knew she would appreciate the company's work-life balance and strong sense of business ethics.   She and her husband and their two young sons can often be found outdoors, either puttering around their hobby farm or trekking through nearby state parks.
Contact Monica at mynpnow@gmail.com.
Dorothy Blalock
Director of Brand Management and Office Manager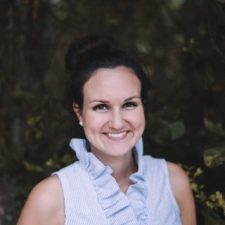 Coming from a family of MDs, RNs and NPs, the healthcare industry is an inherited passion of Dorothy. After considering going to nursing school herself, she decided to help give patients the best care possible through a more indirect route – NP Now, LLC.
Dorothy's primary duties include researching and writing relevant articles, driving SEO campaigns and marketing jobs.
Dorothy was born and raised in Charleston, SC. She loves international travel, portrait art, serving in ministry with her husband and catching up with friends over a pot of tea.
Contact Dorothy at dorothy@npnow.com or 843-300-1453.
Vanessa Dennis
Director of Recruitment – South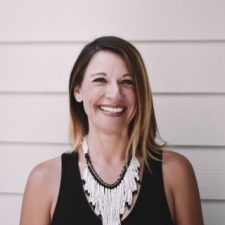 Our clients and candidates love working with Vanessa Dennis because she cares deeply for people and finds her joy in helping and serving others. She has been able to use this passion, along her gifts and talents, to help NPs find their ideal position. She loves meeting new candidates and clients and learning about how she can best fill their specific needs.
Vanessa is originally from Greenville, SC but moved to Charleston in 2000 where she attended Johnson & Wales University. Vanessa, her husband Davis, and her son Travers love spending their time with family and friends, relaxing at Folly Beach, camping, hiking, and experiencing Charleston's awesome food scene.
Contact Vanessa at vanessa@npnow.com or 843-297-4123.
Katie Ozburn
Director of Recruitment – Midwest
Originally from Northern Virginia, Katie Ozburn moved to Charleston to join Ashley Hall School's Admission team. Serving as Director of Admission, Katie enjoyed building relationships with prospective families and learning their specific needs for their daughter's education. Katie has a passion for learning about people, their interests and needs, and helping them find the right placement to meet their goals.
Katie loves to meet new candidates and help them search for their dream job.
Katie enjoys coaching gymnastics, volunteering in the community, and exploring the always evolving Charleston food scene.
Contact Katie at katie@npnow.com or 843.574.8234.
Ben Dollar
Director of Recruitment – Northeast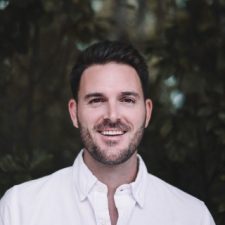 Bringing  leadership skills from multiple arenas, Ben Dollar carries over a team concept from sports to build and improve business operations from a human resources perspective.  Almost 5 years removed from professional baseball, Ben spent time in operations management as well as managing a local restaurant before deciding it was time to get back to his roots to help in the medical field.
Ben wants to help create the best healthcare possible nationwide.  He loves to travel and enjoys spending time with friends on the boat or beach on the weekends.
Contact Ben at ben@npnow.com or 843-574-8233.
Jason Hagwood
Director of Recruitment – West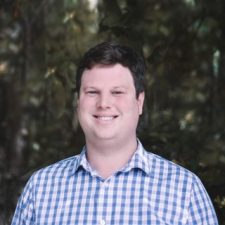 Born and raised in Charleston, South Carolina, Jason Hagwood's heart lives in and loves his native city. With a background in real estate and guest services, his true passion lies in helping people find their niche.
His calm yet enthusiastic disposition and ability to relate to everyone allows him to add positivity to an already creatively thriving environment.
Jason's spare time is distributed between spending time with family in Santee where they cook, go fishing, and enjoy the outdoors together. If a part of each week is spent at the beach, it's a great week.
Contact Jason at jason@npnow.com or 843-574-8232.
Ray Crosby
Search Director over Mid-Atlantic Region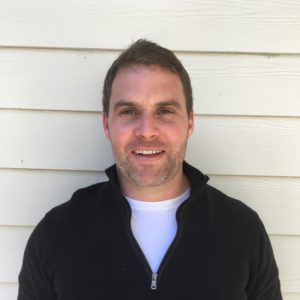 Ray Crosby has joined the team as the Search Director over the Mid-Atlantic Region. He will be focusing on the specific job seeking needs of the candidates and hiring needs of clients in the Mid-Atlantic Region, specifically. Our clients and candidates love working with Ray Crosby because he is passionate about helping and serving others. Ray's father's profession moved the family from California to South Carolina and seven states in between. Ray served time in the Army, continuing his adventurous lifestyle. A self-proclaimed workout and adrenaline junkie, Ray enjoys skydiving, scuba diving and adventuring the world over. Ray's wife Laura enjoys this adventurous lifestyle as well. Ray is extremely driven and will do whatever it takes to get the job done. He is an invaluable member of the NP Now team.
Contact Ray at ray@npnow.com or 854-529-1769.
John Hildreth
Search Consultant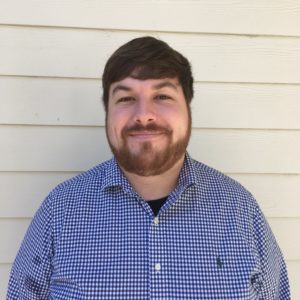 Originally from Alabama, John moved to Charleston, SC after graduating from South Alabama with a health background.  John's motivation for moving to Charleston was his desire to experience southern living at its finest.  He worked in the logistics industry and developed a passion for client relations before becoming a recruiter at NP Now.  John loves going to the beach and exploring Charleston's rich and diverse history with his wife Rebekah and their fur baby Arya.  John is very personable and has a heart for serving others, as well as traveling around the world and country for mission trips.
Contact John at john@npnow.com or  843.872.9789.
Catherine Giles
Office Manager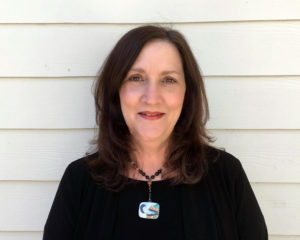 With a passion to help and support those around her, Catherine is in her element as Office Manager of NP Now.  Whether it's a candidate or client or co-worker, she is here to help.Catherine's guilty pleasure is College Football.  During football season her family knows where she will be every Saturday, in front of the television watching a few games at once or at Williams Brice Stadium watching her favorite South Carolina Gamecocks play. Catherine and her husband love spending quality time with their two children and grandson.
Contact Catherine at catherine@npnow.com or 843.830.5572
Mark Childress
Director of Recruitment over Great Plains Region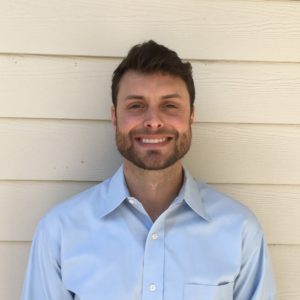 Mark began his recruiting career over 6 years ago and has grown now to become the Director of Recruitment for the Great Plain region.  He is a motivated individual who prides himself on his extreme dedication to customer service and candidate consideration.  He has set numerous production records and is considered among the elite in his recruiting expertise.  His genuine desire to be helpful forms the foundation of his services.
On the personal side, Mark is a graduate of UNC-Wilmington where he earned a Bachelors Degree in Marketing and went on earn his MBA from Gardner-Webb University.  While at UNC-Wilmington, he was a founding member of the Alpha Tau Omega fraternity and an active member of the Bass Anglers club.  After college he spent 4 years in California before moving back to North Carolina where he met the love of his life, Kathy.  In his spare time Mark is an avid fisherman and hunter who loves being outdoors where he can celebrate his passion for the sport. As a man of faith, Mark understands that every relationship he builds, both personal and professional, have a purpose and he takes that responsibility to heart as he enjoys his old friends and welcomes the new. 
Contact Mark at mark@npnow.com or 843.628.1103.
---
Whether you're an employer or a candidate in search of the perfect career, the best way to contact us is by calling

843-574-8244

.
If it is more convenient, email to contact@npnow.com or use the form below: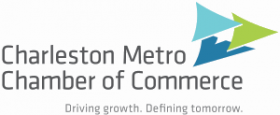 Search Nurse Practitioner or Physician Assistant Jobs by Medical Specialties and State (all 50 States)